Our next meeting is Sat Oct 27th at University of Illinois Champaign-Urbana School of Chemical Science Glass Shop.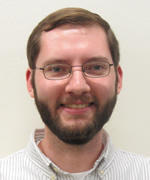 Our host is Andy Gibbs the Glass shop supervisor
Our keynote speaker is Dr Dean Olson Ph.D. Director of the NMR Laboratory on Campus.
The Glass Shop is located in the Noyes Lab Building 505 S Mathews Ave Urbana Il Here is a Google map link to the building.
Wilmad Labglass is a corporate sponsor of this meeting
Please visit their website to see their huge range of available glassware 
Technical Glass Products is also a corporate sponsor of this meeting
Please visit their website to see their large selection of quartz products including tubing and frits
Meeting Schedule
9:00AM Glass Shop Doors Open for coffee, light snacks, and introductions
10:00 Welcome announcements and Sponsor Introductions
10:15 Technical demos and NMR tour
12:00 AM – 1:00 PM Lunch and business meeting
1:15 PM  Technical demos continue Tour continues.
4:00 PM  Thank you to hosts and sponsors (Volunteer cleanup crew does it's thing)
5:00 PM After party location TBD.
The glassblowing demonstrations currently scheduled are:
Andy Gibbs U of Illinois: Sealing joints and stopcocks onto NMR tubes 
Andy Gibbs  U of Illinois: Using a coil winding machine 
Benj Revis U of Iowa: Construct a quartz thermowell using a side ring seal  
Michael D'Acquisto II Millipore: Construction of an NMR tube cleaner 
Corina Guerra 3M: Sealing short tubing sections
Erich Moraine Wild Rose Glass: Working with coils

More to come..... 
 


Many of us are booking rooms in the Student Union https://union.illinois.edu/stay/illini-union-hotel  Double Occupancy is $144/night which includes parking.
About the location: Champaign and Urbana are twin cities, with the University split across the border.  Campus has its own commercial district, Campustown, that primarily caters to the student population. Most of the moderately-priced chain hotels are located along I-74 on the north side of Champaign, about a 15 minute drive from campus.  Both downtown Champaign and downtown Urbana have a variety of local restaurants and shops, if you want to explore the area consider getting off campus for a while!
Parking regulations on campus are strictly enforced! There is a metered lot (D10) just east of the Illini Union on Green St, about a block north of Noyes Lab. There are also metered spots along Mathews Ave, right next to Noyes Lab. 
USE THIS LINK TO REGISTER FOR THE MEETING OR PAY YOUR MEMBERSHIP DUES 
<<The last day to register is Wed Oct 24.>>
Our Current Board is :
Chair: : Erich Moraine   Email
Co Chair: : Michael D'Aquisto   Email
Secretary: Tracy Drier  Email
Treasurer: Kevin Moeller  Email
Director: Steve Anderson   Email
Alternate Director: Patrick Bennet  Email
Communications Director: Corinna Guerra  Email
The Midwest Section includes the states of Minnesota, Wisconsin, Illinois, Iowa, Missouri, and Kansas. This very active Section has 50 members and meets at least twice per year. One meeting in the Spring and one Fall. The meetings are a great way to collaborate with local colleagues and learn new techniques and procedures. Join us at a Section meeting to see what we have to offer!
Past Meeting Locations:
Mayo Clinic Glass Shop (Steve Anderson) Rochester MN April 28th 2018
Millipore Glass Shop (Formerly Aldrich Chemical Jason Noll) Milwaukee WI Oct 14 2017
University of Notre Dame Radiation Lab Glass Shop (Kiva Ford) April 29, 2017
University of Wisconsin-Madison Art Dept Sept 24 2016
Western Michigan Glass Alliance (Mike Morris) Kalamazoo, MI April 9, 2016
Argonne National Laboratory (Joe Gregar) October 10, 2015
University of Wisconsin- Chemistry (Tracy Drier) Milwaukee April 18, 2015
Wild Rose Glass Sussex WI. (Erich Moraine) October 18, 2014
University of Iowa (Benj Revis) April 12, 2014 Meeting Wrap-up
University of Wisconsin Madison Chemistry Dept Glass Shop (Tracy Drier) Oct 19, 2013
Western Michigan Glass Society (Frank Meintz) Joint meeting with Great Lakes Apr 13,2013
University of Notre Dame Radiation Lab Glass Shop (Patrick Bennet) Joint meeting with Great Lakes Oct 12, 2012